Prayers With Suction and Power
In the book The Power of Positive Thinking, Norman Vincent Peale talks about prayers with suction - prayers with power to move.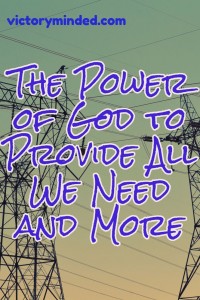 Roland Hayes, the singer, quoted his grandfather to me, a man whose education was not equal to that of his grandson, but whose native wisdom was obviously sound. He said, "The problem with lots of prayers is they ain't got no suction."
I was at a fair selling our dog treats and a guy came up to the booth and asked if we would like some inspiration from the Bible on praying.  I usually take all of it and thought it would be run of the mill stuff.
I was wrong. The folks, heroes, in the Old Testament prayed big prayers and got big results.  Their faith was big and so were their actions.
Jesus Talks About Faith
Then Jesus tells us about faith and what it can accomplish.
Then he touched their eyes, saying, "According to your faith be it done to you." Matthew 9:29
He said to them, "Because of your little faith. For truly, I say to you, if you have faith like a grain of mustard seed, you will say to this mountain, 'Move from here to there,' and it will move, and nothing will be impossible for you." Matthew 17:20
Caleb Had Powerful Prayers That Moved
Back to the paper that was handed to me.  There were good references abut Caleb.  Caleb was a man in the Bible that was going from Egypt to the promise land.  He saw the world not as a regular man would see but as a man given revelation by God. (Numbers 14:30-33)
Caleb prayed for the whole enchilada.
He asked for the land (Numbers 13:30) and the high ground (Joshua 14:11-12)
He wanted to be in the presence of God. He knew being the presence of God would give him direction and make him bold. (Numbers 14:5-10)
He prayed for confidence that God would keep His word and promises. Caleb wanted courage to accomplish what God has called him to do. (Numbers 13:30)
These are just some of the examples of large prayers from one man. Caleb accomplished much and had the wisdom of God with Him.
We can have this confidence in God also.  Just look back on our lives and see what God has done for us even when we didn't believe in Him.
I look back and see that God has saved my life. I mean serious physical harm if not death a couple of times.  He saved my marriage.  He blessed me with a good income for several years where I worked for an understanding company and had good bosses. He blessed us with children and grandchildren.
Everything is not "perfect". We have been praying for healing for my wife who has MS for several years.  I believe that she will be healed.  I also believe that God will give me success in making dog treats and dog toys.  I believe that God will use this blog to bring others to Him and to encourage believers. I believe that He will do wonderful works for our children and grandchildren.
I don't understand everything.  I just trust that God has a much better plan than I do. I see what He did when I didn't ask.  How much more will He do when I do asks?
God sees us as perfect, not because of anything we did but because of what Jesus did for us.  Jesus died as us. He took all of the sins from the beginning to the end on himself and paid the price.  His blood makes us perfect, His stripe is for our healing and His bruises are for our sins.
All of this is to say God is not out to get us, He is out to catch us and bring us into His Kingdom and make us sons and daughters of His. His perfect love will cast out all fear.
Pray big prayers, be bold and don't limit yourself in what you ask God.  We are to be like little children.  They ask for everything.  They ask for water, they ask for food, they ask for toys, and clothes and dogs and horses and to go places, they ask for hugs and kisses and they ask for attention.  They usually get what they ask for when it is in our power to give it.
It is in the power of God to give what we ask for.  In fact He has already supplied it. We just need to take possession of it.