Jesus Our Perfect Savoir
Jesus is our perfect savoir.  He was the only one who could give us eternal life with God the Father and heaven on earth.
Matthew 5:17-20  "Do not think that I have come to abolish the Law or the Prophets; I have not come to abolish them but to fulfill them. For truly, I say to you, until heaven and earth pass away, not an iota, not a dot, will pass from the Law until all is accomplished.  Therefore whoever relaxes one of the least of these commandments and teaches others to do the same will be called least in the kingdom of heaven, but whoever does them and teaches them will be called great in the kingdom of heaven.  For I tell you, unless your righteousness exceeds that of the scribes and Pharisees, you will never enter the kingdom of heaven.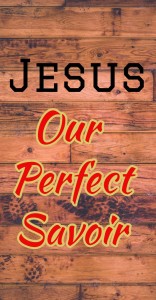 Looking at the above verse, what was Jesus trying to teach His disciples and us.  Was He talking about His death on the cross or a second coming?
When I read this real quick, I think
Jesus has fulfilled the Law
there will be a day of judgement and rapture when the earth will be destroyed and a new Jerusalem.
there will rewards for us in heaven as we have done on earth
we have to be more than hypocrites like the scribes and Pharisees
Then I looked a bit further and saw that Jesus could have been prophesying His crucifixion.  He is from heaven and He is fully man.  So the heaven and earth must pass away could be Jesus dying for our sins.  We know that Jesus fulfilled the Law. Jesus was born so that He could die for us and rescue us.
We all relax the law; we all sin at times.  When we don't do what God commands us to do is sin. When we realize we are hypocrites like the scribes and Pharisees, we need the righteousness of Jesus. Hebrews 9:14 how much more will the blood of Christ, who through the eternal Spirit offered himself without blemish to God, purify our conscience from dead works to serve the living God.
His blood washed away or obliterated our sins. His blood makes us righteous.  Hebrews 13:12  So Jesus also suffered outside the gate in order to sanctify the people through his own blood.
Jesus our perfect savoir gives a way to boldly stand in front of God and to have confidence here and now and in the future.
I don't always think it is an either this or that world sometimes I think it is an and world.  I think this passage talks about His crucifixion and His second coming.