How Christians Find Confidence When Their Faith Is Tried


The Place For Confidence


There must be some reason why some Christians have confidence in all situations.  They have found the wisdom to have confidence when adversity strikes.
How to find confidence in troubling times?  Life is unpredictable no matter how much it is planned for.  Life doesn't operate on the person's plan.  The world we live in is not perfect.  Life operates by its own rules
Sometimes events happen in an instance that change every plan imagined.  Sickness, disease, job loss, natural disasters, death - all these can throw life into a tailspin. The first reaction is probably disbelief and anger.  Then it changes to fear.  Keep fear out and build on belief.
There are ways to know that people are confident and ways to build confidence in people which will be discussed in this article.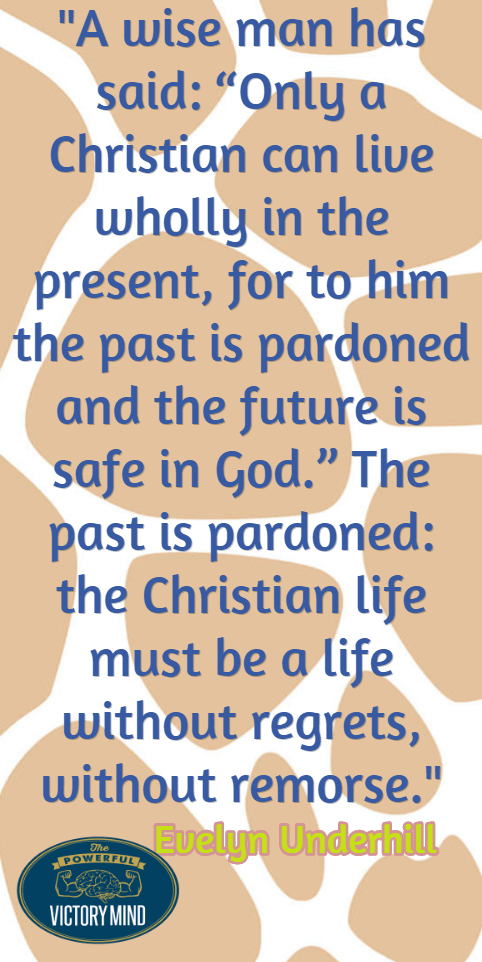 What is Confidence?
Confidence is the faith that a person or thing can be relied upon.  Confidence is certainty about the truth.
Confidence taken to the upper extreme is arrogance and the lower extreme is low self-esteem or timidity.
One may say, "I am confident in my car to get me to work."   That would be confidence in a thing.  Usually that would be correct.  Or one might say "I am confident my wife not forget to bring home the coffee."  That is confidence in someone.
Christians have that kind of confidence.  They may even have some confidence in themselves.  They may even say  "I can help you with that project" because they have done something similar before and they have the knowledge.
A persons confidence is built up through experiences and knowledge.
A Christians highest confidence should be in God through Jesus Christ.  Looking back, how does a new Christian believe that God will keep His promises?
A Christian not mature in their faith may say "We just met God",  many people aren't in all the way from the beginning or even after years.  Some may believe God for protection but not for finances and won't tithe. Some may believe for deliverance but not for healing.
Turning Fear Into Success - Free Ebook
Release a tidal wave of whoopem on the devil as he tries to put thoughts of failure in your head. Intriguing Step-by Step guide on how to turn fear into success will have you amped.  Get it now for free.

We value your privacy and would never spam you
Can You Show me examples of Confidence?
There are many pictures of confidence in the Bible.  First one is with David who was a young man at the time and had no military experience.  His brothers mad fun of him and doubted his abilities. So he talks to the king.
David said to Saul, "Let no man's heart fail on account of him; your servant will go and fight with this Philistine." Then Saul said to David, "You are not able to go against this Philistine to fight with him; for you are but a youth while he has been a warrior from his youth." But David said to Saul, "Your servant was tending his father's sheep. When a lion or a bear came and took a lamb from the flock, I went out after him and attacked him, and rescued it from his mouth; and when he rose up against me, I seized him by his beard and struck him and killed him. "Your servant has killed both the lion and the bear; and this uncircumcised Philistine will be like one of them, since he has taunted the armies of the living God." And David said, "The LORD who delivered me from the paw of the lion and from the paw of the bear, He will deliver me from the hand of this Philistine " And Saul said to David, "Go, and may the LORD be with you."  1 Samuel 17:32-37
Here is another example, this one of a friend who betrays
The words of his mouth were smoother than cream or butter, but war was in his heart; his words were softer than oil, yet they were drawn swords. Cast your burden on the Lord [releasing the weight of it] and He will sustain you; He will never allow the [consistently] righteous to be moved (made to slip, fall, or fail)..  But You, O God, will bring down the wicked into the pit of destruction; men of blood and treachery shall not live out half their days. But I will trust in, lean on, and confidently rely on You.  Psalm 55:21-23
What more can be said?  This person is going to rely on God, he is going to give to God his troubles.
Another Psalm where the person has confidence that God will protect no matter what is going on around them including disease
I will say of the Lord, He is my Refuge and my Fortress, my God; on Him I lean and rely, and in Him I [confidently] trust! For [then] He will deliver you from the snare of the fowler and from the deadly pestilence. …  A thousand may fall at your side, and ten thousand at your right hand, but it shall not come near you. … There shall no evil befall you, nor any plague or calamity come near your tent. For He will give His angels [especial] charge over you to accompany and defend and preserve you in all your ways [of obedience and service]. Psalm 91:2,3,10,11
How Can I Get Started Developing Confidence?
It is about trusting God the Father, God the Son and God the Holy Spirit for all good things.  He can't and won't give bad.  He is a rewarder of the faithful.  OK you get it.
One who is faithful in a very little is also faithful in much, and one who is dishonest in a very little is also dishonest in much.  If then you have not been faithful in the unrighteous wealth, who will entrust to you the true riches? And if you have not been faithful in that which is another's, who will give you that which is your own?  No servant can serve two masters, for either he will hate the one and love the other, or he will be devoted to the one and despise the other. You cannot serve God and money. Luke 16:10-13
It is easy to start trusting God.  Don't forget confidence is trust in a person.  Money is the least of all riches. If it is the least then health, relationships, salvation are more.   Start small and work your way up.
Start with tithing.  Tithing is proving that you trust God and He can trust you.  It is not buying favor or buying into the good side of God.  When I first started tithing the budget didn't make sense and we could never figure out how we had money left over and not have to barrow.
The other one is reading the Bible every day.  This will change the heart as God is revealed.
The other way is to pray. Prayer is just talking and listening to God.
Reading the Bible and praying leads to having confidence. When you first meet someone - you don't go and tell them everything.  Trust is about building a relationship. Tell them a little and then a little more as time goes on.  That trust leads to confidence.
Now you know that confidence is a trust in someone or something.  It is also feeling certain about the truth of something.
Confidence can be built up around people or things wrongly or rightly.   There should be no fear in driving the car to work or to the grocery store.  There should be no fear in telling the wife what happened at work.
However, the most confidence should be placed in God through Jesus Christ.  Once you believed that Jesus Christ paid for each every sin and He is the Savior, Jesus dwells in you and you in Him.
To really know what God can do for you read Psalm 91 every day for 2 weeks. Think about those words and even use a dictionary to get a clear meaning.
Change your life in the next 2 weeks.  Develop good habits and good thoughts that lead to good actions.
Richard Massafra is the author of the ebook How To transform Fear In Success - a free guide that will take the reader on a journey that will transform their lives. No longer rely on your strength but the strength of your helper and Creator. Rely on God and walk behind Him as He wins your battles. Grab your complimentary copy now at http://victoryminded.com/cpdi1