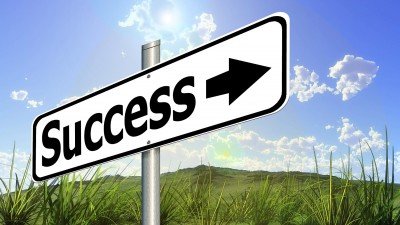 Life hacks for success are shortcuts to getting where you want to go.  There is no need to walk around the mountain for forty years.  God has made wisdom available for us to use.
Turn Effort Into Success
God is to be first. Idols are just not other gods or statues it can be anything that comes before God including children, friends, spouse. You are promised success and blessings when you put God first.
Proverbs 3:6 In everything you do, put God first, and he will direct you and crown your efforts with success.
Matthew 6:33 But seek first the kingdom of God and his righteousness, and all these things will be added to you.
Take The Straight Path
Trusting God is the shortest way to get where you are going. He makes the path straight. No matter what is happening around you when you trust in the Lord you will bear fruit. People will see that there is something special about you.
Proverbs 3:5-6 Trust in the LORD with all your heart and lean not on your own understanding; in all your ways submit to him, and he will make your paths straight.
Jeremiah 17:7-8 "Blessed is the man who trusts in the Lord, whose trust is the Lord. He is like a tree planted by water, that sends out its roots by the stream, and does not fear when heat comes, for its leaves remain green, and is not anxious in the year of drought, for it does not cease to bear fruit."
Be Seen As Perfect
Believing in Jesus gives you perfect Spiritual DNA. It removes the impossible burden of keeping the law and living under the terms of the law. When living under the law the terms for breaking the law is death and going to hell.
When living by faith you have access to God through Jesus Christ. God sees you as perfect and sinless.
Galatians 2:16 yet we know that a person is not justified by works of the law but through faith in Jesus Christ, so we also have believed in Christ Jesus, in order to be justified by faith in Christ and not by works of the law, because by works of the law no one will be justified.
Romans 10:9-10 because, if you confess with your mouth that Jesus is Lord and believe in your heart that God raised him from the dead, you will be saved.1 For with the heart one believes and is justified, and with the mouth one confesses and is saved.
Rid Your Life of Anxiety
God hears us and speaks to us. Listen to God. He may give an answer to you that is bizarre and even ground breaking.
Philippians 4:6-7 Do not be anxious about anything, but in everything by prayer and supplication with thanksgiving let your requests be made known to God. And the peace of God, which surpasses all understanding, will guard your hearts and your minds in Christ Jesus.
Get Confidence and Hope
The Bible is good, pure, and excellent. Meditate on it and you will have confidence and hope. Meditate is not the sitting with your legs crossed chanting Ohmmm. Here meditating is reading it over and over again and thinking about it. It is filling your mind with what God says and not emptying it.
Philippians 4:8 Finally, brethren, whatever is true, whatever is honorable, whatever is right, whatever is pure, whatever is lovely, whatever is of good repute, if there is any excellence and if anything worthy of praise, dwell on these things.
Psalm 16:8 I have set the LORD continually before me; Because He is at my right hand, I will not be shaken.
Use The Knowledge and Wisdom Of Others For Faster Results
Mentors will answer questions and teach. It is the shortcut to live and learn. You will become a better person with the right mentor. Be mentored in relationships, money and finances, loving your neighbor, most of being like Jesus. Get wisdom more than you want silver and gold.
Proverbs 27:17 Iron sharpens iron, So one man sharpens another.
Luke 6:40 A disciple is not above his teacher, but everyone when he is fully trained will be like his teacher.
This is one of the best life hacks for success.
Keep Going With Help From A Friend
When you don't feel like doing good or doing anything at all or seem to be defeated then find someone who will encourage you. An encourager will get you juices flowing and put pep in your step.
You will be stronger when you have some one to walk with you and when you include God in this equation you will not be broken but withstand anything the world or the devil throws at you.
Hebrews 10:23-25 Let us hold fast the confession of our hope without wavering, for he who promised is faithful. And let us consider how to stir up one another to love and good works, not neglecting to meet together, as is the habit of some, but encouraging one another, and all the more as you see the Day drawing near.
Ecclesiastes 4:9-12 Two are better than one, because they have a good reward for their toil. For if they fall, one will lift up his fellow. But woe to him who is alone when he falls and has not another to lift him up! Again, if two lie together, they keep warm, but how can one keep warm alone? And though a man might prevail against one who is alone, two will withstand him—a threefold cord is not quickly broken.
Second and Third Opinions Can Be Useful
The truth is something we need to hear. It is not always pleasant. But a true friend will tell you the truth and we should accept it. Go to God with it and pray about it to see if it is the truth.
Love is helping another person getting off the path to destruction.
Ephesians 4:15 Rather, speaking the truth in love, we are to grow up in every way into him who is the head, into Christ,
Proverbs 27:5 Better is open rebuke than hidden love.
Learn these life hacks for success. Use them and cut out much living and learning.